NAROPA SUMMER WRITING PROGRAM #33
THE JACK KEROUAC SCHOOL OF DISEMBODIED POETICS
WEEK 3 — CULTURAL ACTIVISM AND CROSS-CULTURAL EXPLORATION
2–8 July, 2007, NAROPA UNIVERSITY, BOULDER, COLORADO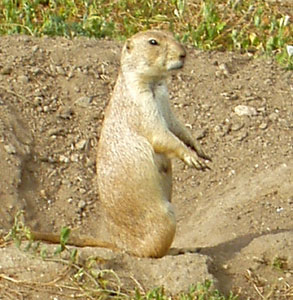 fellow miktlaner@ / nagual de naropa
Earlier this month, I had the honor and privilege of attending Week 3 of Naropa University's Jack Kerouac School of Disembodied Poetics Summer Writing Program in Boulder, Colorado, after being awarded a Zora Neale Hurston tuition and housing scholarship for "students from diverse cultural and ethnic backgrounds"—and after all my peeps generously came through for me at a fundraiser party to help cover transportation and food expenses (gracias!).
During the week-long session, I tried to record as much audio as I could. I met some great, brilliant, mindful people, and I was able to attend many interesting lectures, panels, informal chats, readings, and discussions. However, the workshop sessions with Tijuana author, professor, and philosopher, Heriberto Yépez, were by far the most interesting, rewarding, and mind-blowing experiences of the program for me.

Thanks so much to everybody who helped out with financial contributions, and to Sesshu Foster for encouraging me to apply for both the program and the scholarship. Thanks also to Lisa Birman, Corrina Lesser, and Christian Moody, for all their hard work making the program happen, and for allowing me the opportunity to attend and hopefully contribute positively to Naropa.

Finally, thanks to my fellow workshop members—Gabby, Mel, Miranda, Myra, Sigrid (and Brian), Steve, and Heriberto—for sharing so much of themselves in a profound, re-evolutionary experience.
---
~ Day 2 (Tuesday, 3 July)
[mp3; 02:16:27; 62.5 megabytes]

~ Day 3 (Thursday, 5 July)
[mp3; 02:17:22; 62.9 megabytes]

~ Day 4 (Friday, 6 July)
[mp3; 02:29:06; 68.3 megabytes]

~ Politics Forum (Friday, 6 July)
[mp3; 01:06:01; 30.2 megabytes]
---
~ Translation — Moving Across Languages, Borders, and Cultures
Panelists: Sherwin Bitsui, Myung Mi Kim, Heriberto Yépez, C. S. Giscombe, Mónica de la Torre
Monday, 2 July
[mp3; 01:22:24; 75.5 megabytes]
---
~ Art, Religion, and Amnesia
Donald Preziosi
Tuesday, 3 July
[mp3; 01:01:48; 28.3 megabytes]
~ Translating Translating
Anselm Hollo
Thursday, 5 July
[mp3; 01:05:13; 59.8 megabytes]
---
~ Faculty Reading 2
Tisa Bryant, Wang Ping, Myung Mi Kim
Thursday, 5 July
[mp3; 01:26:41; 79.4 megabytes]
---
~ Socratic Rap Weekly Lecture Class
Anne Waldman & Steve Taylor
Thursday, 5 July
[mp3; 56:29; 51.7 megabytes]
~ Diversity Forum
Open forum discussion of current topics around diversity at Naropa.
Friday, 6 July
[mp3; 57:27; 52.6 megabytes]
~ Colloquium
End-of-week wrap-up.
Friday, 6 July
[mp3; 01:15:01; 68.7 megabytes]
---
Heriberto Yépez
Tisa Bryant
J. Krishnamurti
William S. Buroughs
Antonin Artaud -- The Theater & Its Double ("Emotional Athleticism")
Georg Wilhelm Friedrich Hegel
Charles Baudelaire — "The Dandy"
Walt Whitman — "America"
Ezra Pound — "Vortex"
Charles Olson — "Space" / "Will to Cohere"
Carl Jung — "anima"
Jorge Luís Borges — "Aleph"
José Lezama Lima -- "Gnostic Space"
André Bretón
Georges Bataille
John Cage
Gaston Bachelard
Henri Lefebvre
Jacques Derrida
Buddhism
Tao Te Ching
Lucky Mojo
Juan Soldado — Tijuana
Nortec
Gestalt Therapy
Interzone
Nepantla
Nagual
Homospatial Thinking
Coatlicue
Popul Vuh
Encyclopedia Project
---